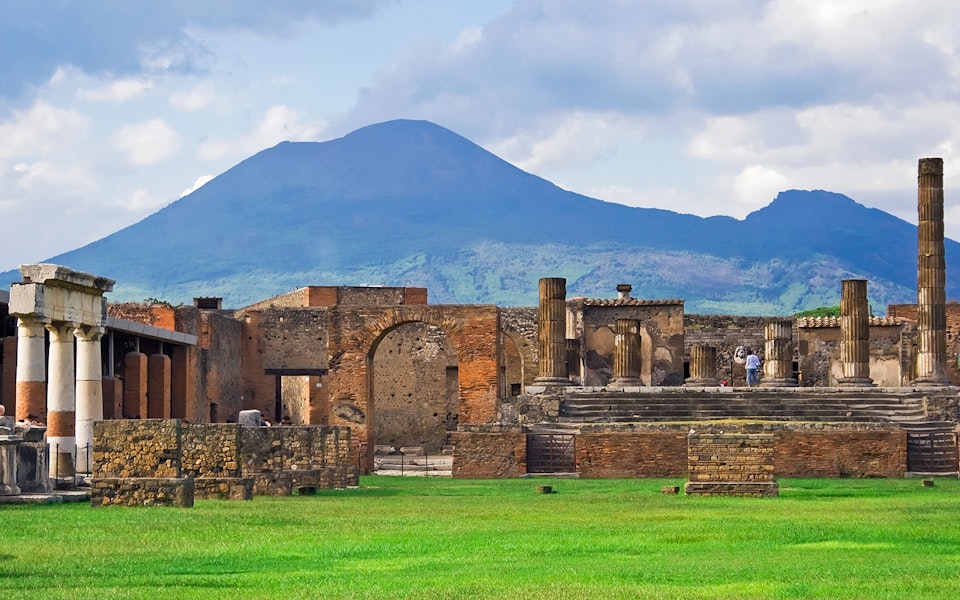 Book Self-guided & Guided Pompeii Tours
Book Your Pompeii Tours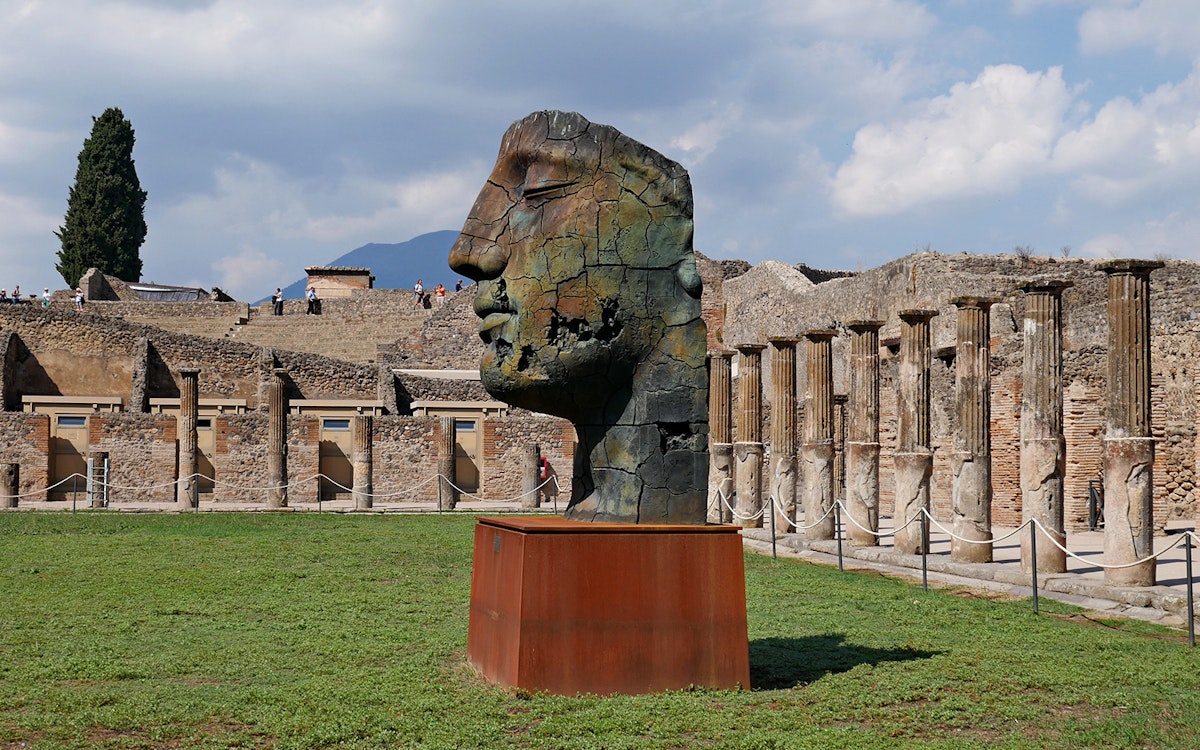 Pompeii Skip The Line Entry Tickets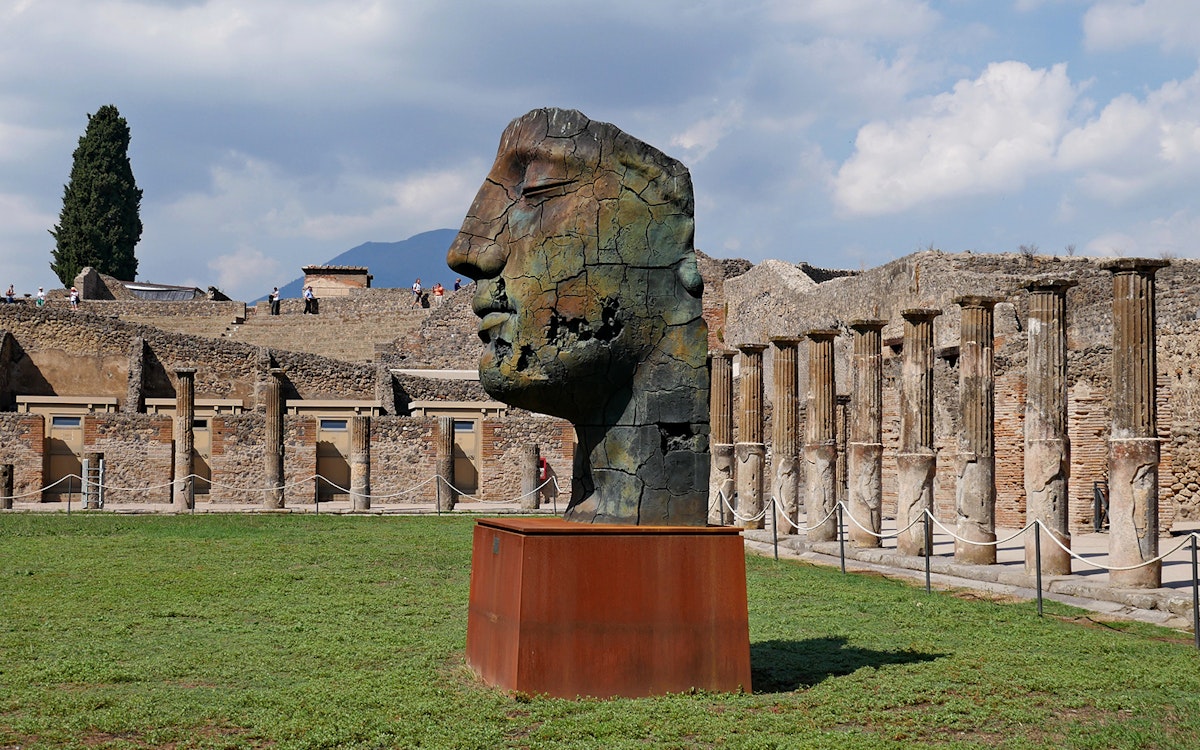 Pompeii and Mount Vesuvius Full Day Tour with Lunch from Naples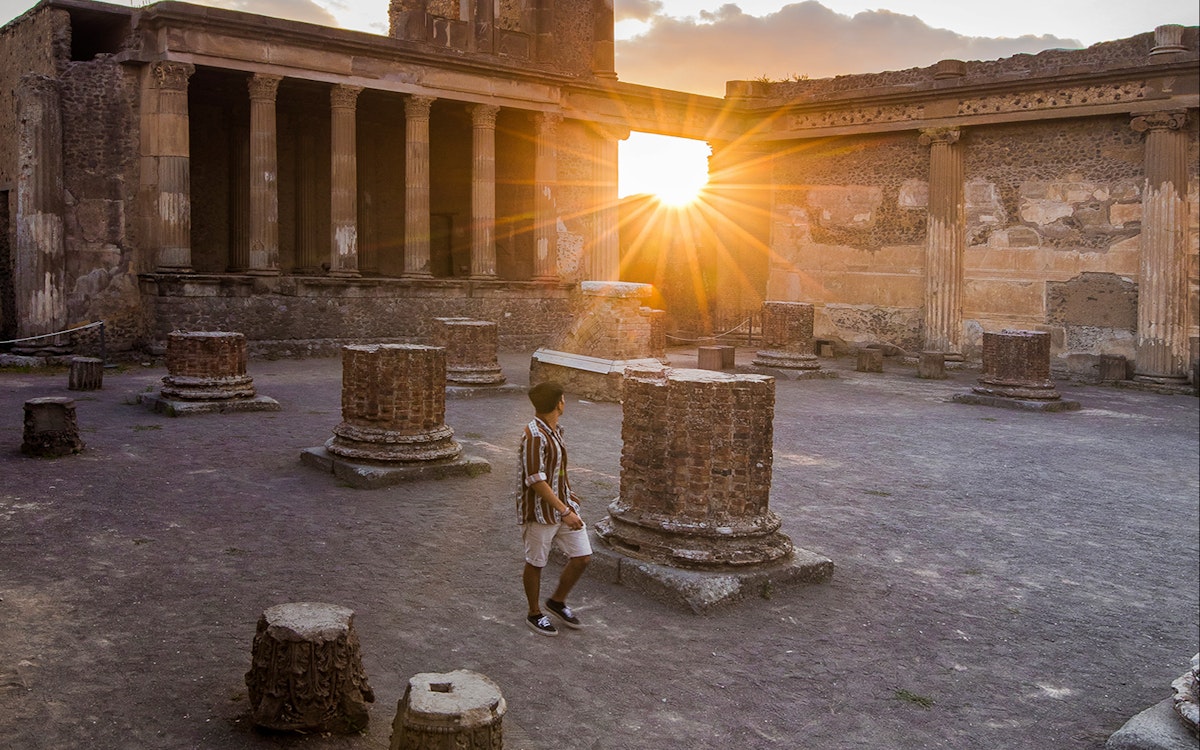 Pompeii Italian-Guided Tour with Skip-the-Line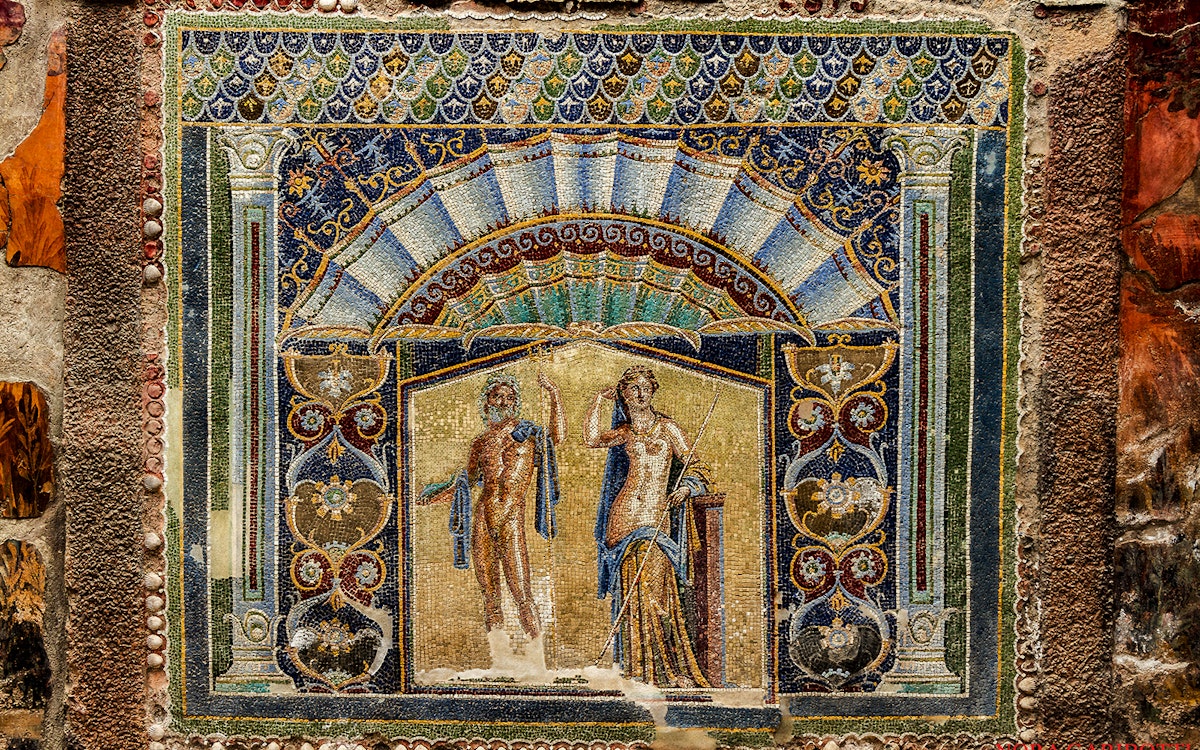 Pompeii and Herculaneum Full Day Archaeological Excursion From Naples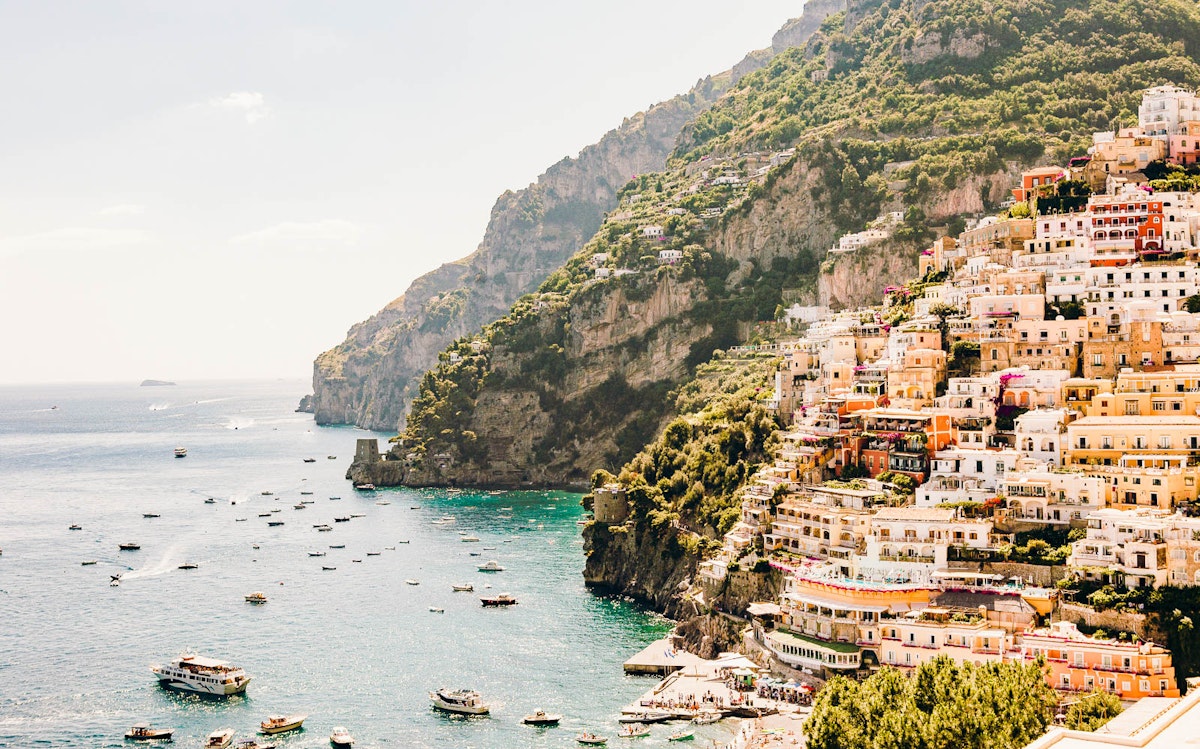 Pompeii & Amalfi Coast Full Day Tour from Rome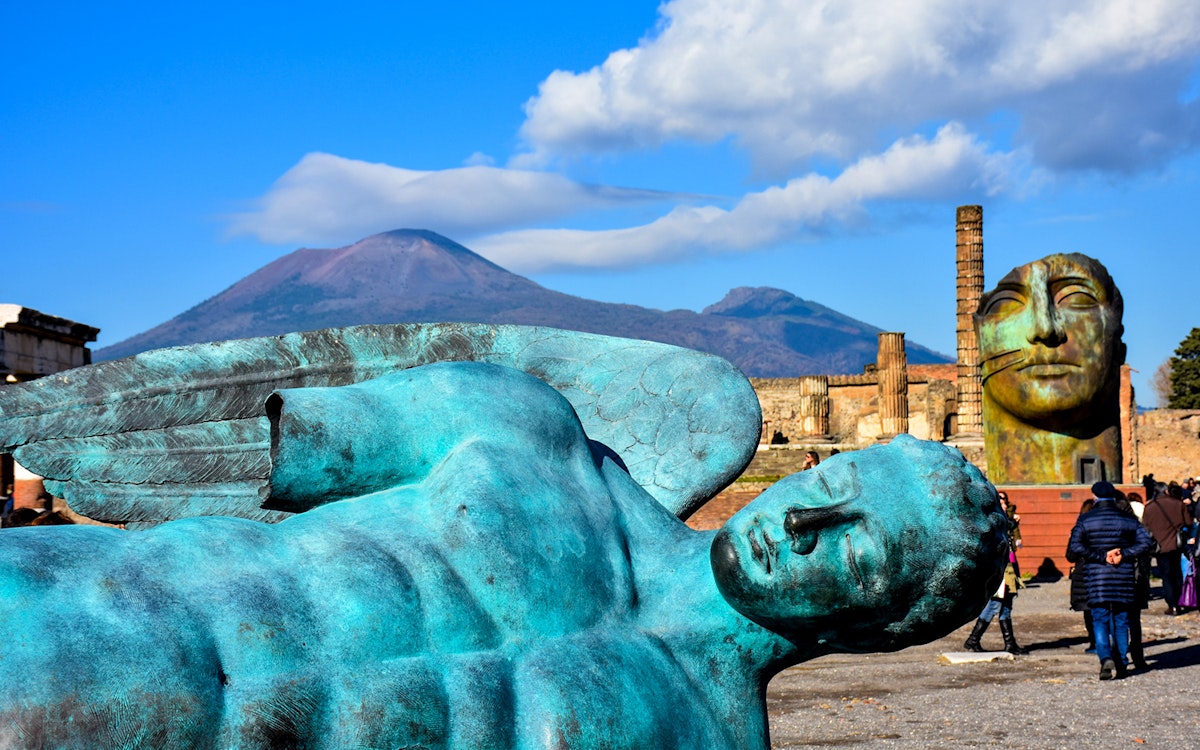 Pompeii and Mt. Vesuvius Volcano Day Trip from Rome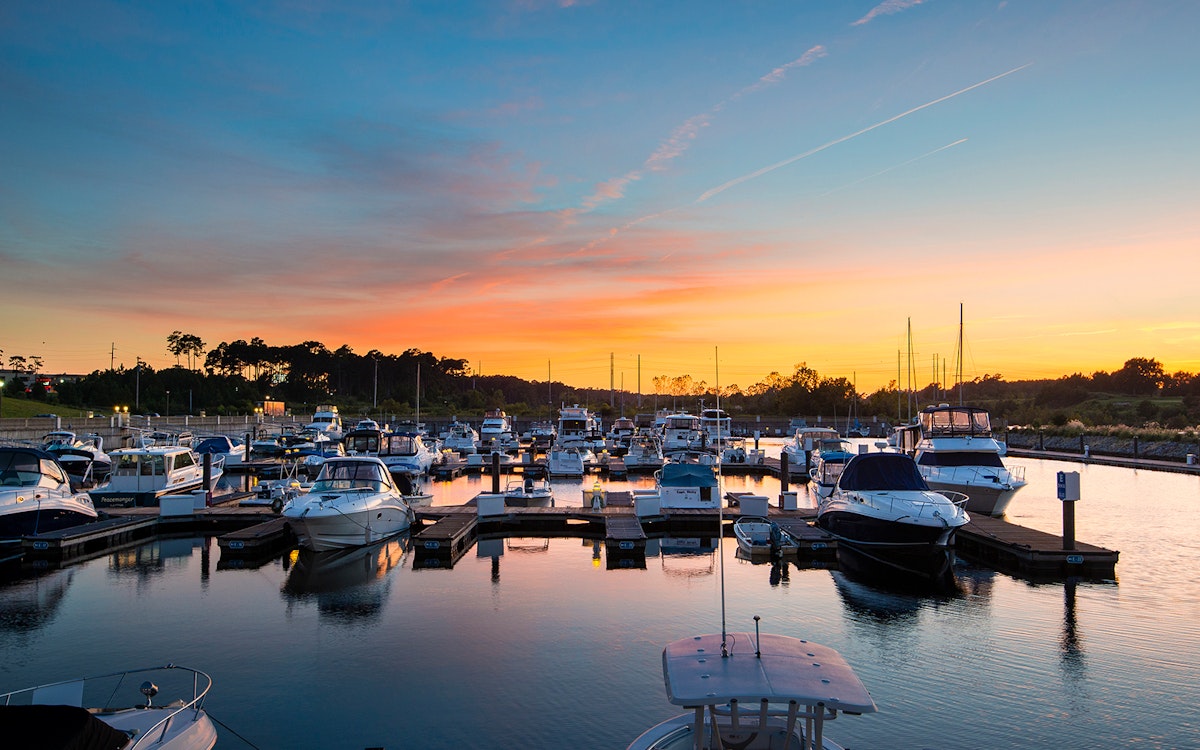 Capri & Pompeii Full Day Tour from Naples
Back in 79 AD, the eruption of Mount Vesuvius led to the complete destruction of the Italian town of Pompeii. Located near the Bay of Naples, Pompeii was once a thriving town, full of art, culture and day-to-day activities. With the volcanic eruption, the town's structure and its people were buried under layers of volcanic ash and debris. Today, millions flock from all over Europe and the world to get a first-hand experience in exploring what is known today as the ruins of Pompeii. If you're planning a visit, here's everything you need to know about the type of Pompeii tours available.
Pompeii Tours in a Nutshell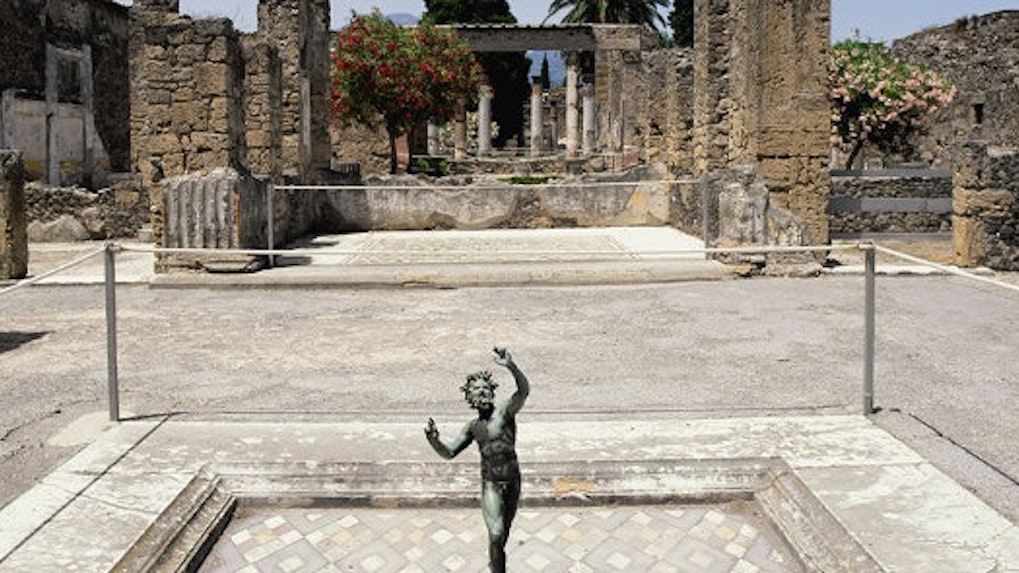 Before planning a Pompeii tour, there are a few things to know and keep in mind. The most common tours take place from either Rome or Naples. It's best to book your tours online, in advance, to get your preferred date and time slot and avoid long entrance queues.
The different options available are Pompeii guided tours and self-guided tours; you can also choose tours that include priority access and hotel transfers. The most ideal option would be to opt for a guided tour with return transfers; this way, your commute back and forth to your hotel is taken care of, and a professional tour guide will accompany you throughout your journey, helping you identify all the essential attractions in Pompeii.
All Your Pompeii Tours Options Explained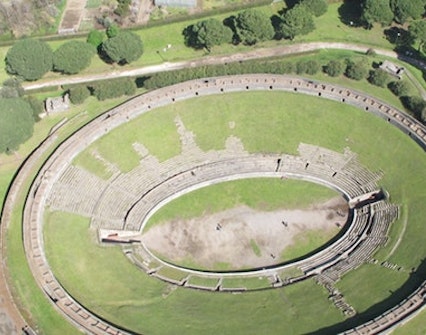 Independent Tours
If you've done your homework and brushed up on history, opting for a self-guided tour of Pompeii may be a good idea. You can explore the ruins at your own pace and take your time to soak in all the ancient history and culture. Moreover, these independent tours are available with flexible hours, allowing you to create and stick to your own schedule. While booking a self-guided tour, make sure to check whether your ticket includes benefits like priority access and return transfers.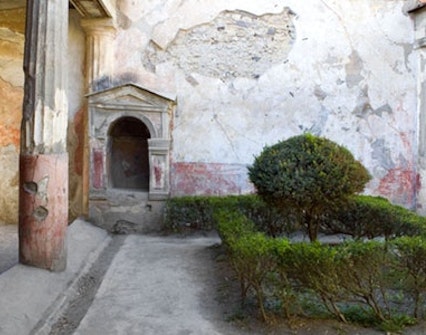 Guided Tours
Opting for a Pompeii guided tour is the most convenient, efficient option. Your ticket includes the services of a professional tour guide, fluent in various languages like English and Italian. Your guide will accompany you along every essential part of the tour, from the entrance to your return and take you to all the prime attractions in Pompeii while enlightening you with excellent insight. Guided tours may also include priority access and hotel transfers, depending on the ticket you choose to book.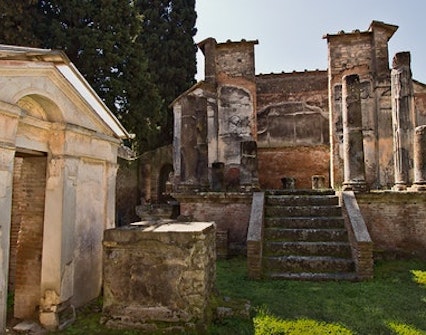 Priority Access
Owing to its popularity, the admission line into Pompeii is almost always full, causing you to wait in long queues. The simplest way to skip these long lines is by opting for Pompeii tours that include priority access. This inclusion will allow you to bypass the waiting lines and gain quick admission into the towns, all the while saving precious time that can be spent exploring the various attractions. Check all your tour options for priority access, as not all tickets include this benefit.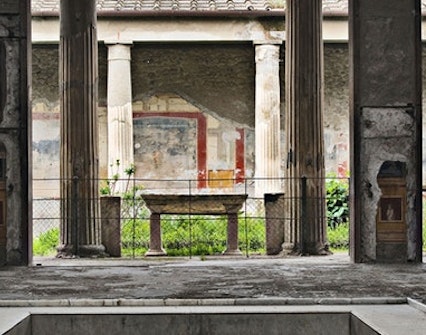 Return transfers
Since the ruins of Pompeii are located further away from cities like Rome and Naples, planning the commute between your stay option and the town can be a hassle. The best solution for this is to opt for Pompeii tours that include return transfers. This way, your commute is pre-planned efficiently: you'll be picked up in an air-conditioned coach with a small group of visitors, taken around Pompeii, and then dropped back to your hotel at the end of the tour.
Pompeii Tours FAQs
Q. What are all my Pompeii tours options?
A. Guests can choose to book Pompeii guided tours or independent tours, with or without inclusions like priority access and return transfers. 

Q. Is entry to Pompeii included in my Pompeii tours price?
A. It depends on the ticket you book. While some Pompeii tours include the entry fee that is to be paid on arrival, others don't. Please check before you book your tour.

Q. Do all Pompeii tours include return transfers?
A. Not all Pompeii tours include return transfers. If you're looking for return transfers, please look out for tickets that specifically offer this service. 

Q. Is a tour of Mount Vesuvius included in my Pompeii tour?
A. Not all Pompeii tours include a visit to the Mount Vesuvius. Please check for this detail before you book. 

Q. What is the cancelation policy for Pompeii tours?
A. While some Pompeii tours offer a full refund if canceled within the stipulated time period of 48 hours, others do not provide any refund. Ensure that you check for this detail.

Q. Are Pompeii tours wheelchair accessible?
A. Yes. Various pathways have been made available for those who require additional assistance.